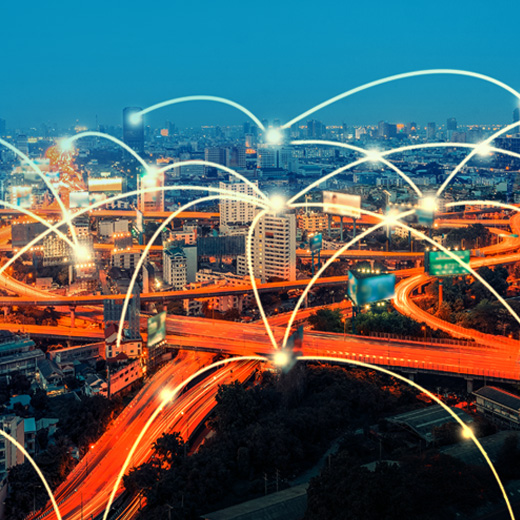 About Us
Today, 10 prominent Indian states account for more than 75 per cent of India's aggregate GDP including Rajasthan, Madhya Pradesh, and Uttar Pradesh, and tier II cities such as Surat, Jaipur, Indore, and Patna have shown an economic growth rate of more than 40%.
This paradigm shift in the tier II and III cities is quite evident in the current economic scenario where an extensive number of startups are emerging with the motive of solving more localized problems with the help of on-demand applications, consumer tech solutions, online delivery, ride sharing and more, thereby driving the growth of IT in these cities. Several tier II and III cities in the country are showing promise of growth, with some garnering more interest than others due to their relative infrastructural robustness.
As IT is an integral part of every sector, with the rise in investments in any sector in tier II or III cities, investments in IT too will grow simultaneously. Specifically, within tier II and III cities, SMBs contribute a significant proportion of the IT spending. A study by AMI Partners has revealed that cities like Kochi, Trivandrum, Nagpur, Vadodara, Vizag form the next rung behind metros and are anticipated to ride the growth wave in areas such as formation of new businesses and expansion of current businesses.
Consequently, it is predicted that the IT investments by SMBs within these cities will also intensify. The study has also revealed that SMBs in tier II and III cities exhibit a substantially higher growth-rate in terms of their IT spending compared to their compatriots in tier I cities; thus, they are likely to be the future growth-engines of SMB in terms of IT spending.
It has also been observed that channel partners in these cities are no longer attached to traditional SMB, education and home segments. In fact, they are looking to work closely with new set of vendors and startup companies in the areas of emerging technologies. Most importantly, these tier II and III cities are land of immense resource and workforce and ripe with possibilities and future of success.
To tap the emerging possibility and growth of these non-metro cities, CRN India & Express Computer is introducing a new market connect initiative - Explore Bharat.